Collaborators
Business Solutions have further strengthened their commercial client base within the Midlands region by forming further partnerships with the following Organisations:
Wynne-Jones IP

Business Solutions (Midlands) are delighted to announce their new alliance with Wynne-Jones IP.
Wynne-Jones IP will provide you with the best possible service and give you peace of mind when it comes to protecting your IP assets. They aren't just any ordinary IP firm; their no-nonsense approach to IP ensures you get the winning solutions tailored to your IP needs. All without the legal jargon. With their second to none knowledge spanning many areas including brands, products, inventions, technology, software, IT and process know how, they provide stellar strategic and commercial advice and consultancy on designs, patents, trade marks, trade secrets, copyright, licensing and renewals.
You can find out more about this businesses on their web site: www.wynne-jones.com
You can engage with this new alliance by contacting Mark Paul at mark@bsmidlands.co.uk
Mogan Motor Company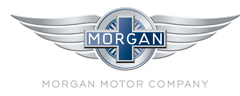 June 2013 saw the start of Knowledge Exchange and Enterprise Network (KEEN) Programme between Morgan, Business Solutions and Coventry University.
The project aims to revolutionise the spares & repairs function by transforming the existing static print based information into an electronic, media rich application.
This project is key to the company's strategic aims which are to continuously improve customer service levels for UK based markets as well as emerging markets in India, China and Europe.
In addition, Business Solutions are also providing R&D Tax Credit advice and support into the Morgan Motor Company supply chain.
Central Finance

Central Finance are Business Finance experts with over 30 years of experience in Banking, Lending and Public Sector Finance.
They can help you raise the finance you need to develop, grow or start your business. Independent and working with a vast range and type of lenders, their expert knowledge of the finance market place means that they can create a tailor made package of funding that is best for your business.
Network Recruitment Partnership

Business Solutions have formed an alliance with Network Recruitment Partnership to offer R&D Tax Credit services into their client base.
To see how Network can assist you with your recruitment requirements, contact Paul Gargett on either 0121 450 5020, 07778880472, or email paul.gargett@network-recruitment.co.uk