Collaborators
Business Solutions have further strengthened their commercial client base within the Midlands region by forming further partnerships with the following Organisations:
Advantage Business Agency and the Debt Recovery Bureau

Business Solutions (Midlands) are delighted to announce their new alliance with Advantage Business Agency and the Debt Recovery Bureau.
Both of these businesses specialise in working with manufacturing companies in the Midlands and further afield.

You can now find all the finance support you need from a team of specialists who bring their considerable experience, knowledge and unique expertise together- to make the whole greater than the sum of its parts.
Business Solutions will help alliance clients to make R&D tax claims. The claims we make are a third larger than those typically made by accountants due to our understanding of your business and the manufacturing industry. With an average claim of £60,000 going straight to your bottom line, we can make a big difference to your profits.
The Debt Recovery Bureau offers a no fee service to manufacturers on all their business to business debts. In other words, for all of your B2B debts, their service is completely free to you. They add their fee to your debtor's bill.
Free up time and energy and remove the frustration for your accounts staff while ensuring that your invoices are given priority by your debtors.
The simplest thing is to give DRB your debt book to manage and relax knowing that your late and bad debts are being collected in a professional and efficient manner. This:
Helps your cashflow
Minimises the risk of bad debt and
Let's you get on with the real business
Debt collection is a personal service and through understanding the manufacturing industry they will get the best result for you. The DRB team have been expertly collecting late and bad debts for local, national and international businesses since 2003.
Advantage Business Agency are Accountants, Tax and Business Advisers which provide the Midlands' leading independent consultancy for manufacturing firms. In addition to their Accountancy and Tax Strategy Advantage Business Agency provide a Virtual Financial Director service supported by key up-to-date financial management information on a timely basis. Their accountancy service provides the vital support and flow of information to manufacturing companies who want to expand and ensure their business has a long-term future.
You can effectively expand your manufacturing firm by first gaining solid financial control. This requires the regular production and review of strategic reports, budgets and cashflow projections. This fundamental information supports your decision making on purchasing new equipment, employing more staff, moving to larger premises, exploring new markets etc.
It is these investments which will ensure your expansion and guarantee your long-term future. However, you need to make sure you have the right amount of money in the bank- too much can be almost as bad as too little for your business- and that you minimise your trade debt and reduce your bad debt risk.
Business Solutions can help you claim tax credits which go straight to your bottom line while the Debt Recovery Bureau can reduce your trade debt rapidly and improve your cashflow and Advantage Business Agency will help you gain solid financial control of your business.
You can find out more about both of these other businesses on their respective web sites:
Advantage Business Agency
The Debt Recovery Bureau
You can engage with this new alliance by contacting Mark Paul at mark@bsmidlands.co.uk
Mogan Motor Company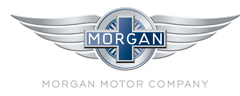 June 2013 saw the start of Knowledge Exchange and Enterprise Network (KEEN) Programme between Morgan, Business Solutions and Coventry University.
The project aims to revolutionise the spares & repairs function by transforming the existing static print based information into an electronic, media rich application.
This project is key to the company's strategic aims which are to continuously improve customer service levels for UK based markets as well as emerging markets in India, China and Europe.
In addition, Business Solutions are also providing R&D Tax Credit advice and support into the Morgan Motor Company supply chain.
Central Finance

Central Finance are Business Finance experts with over 30 years of experience in Banking, Lending and Public Sector Finance. They can help you raise the finance you need to develop, grow or start your business. Independent and working with a vast range and type of lenders, their expert knowledge of the finance market place means that they can create a tailor made package of funding that is best for your business.
Network Recruitment Partnership

Business Solutions have formed an alliance with Network Recruitment Partnership to offer R&D Tax Credit services into their client base.
To see how Network can assist you with your recruitment requirements, contact Paul Gargett on either 0121 450 5020, 07778880472, or email paul.gargett@network-recruitment.co.uk